Π – Box Restaurant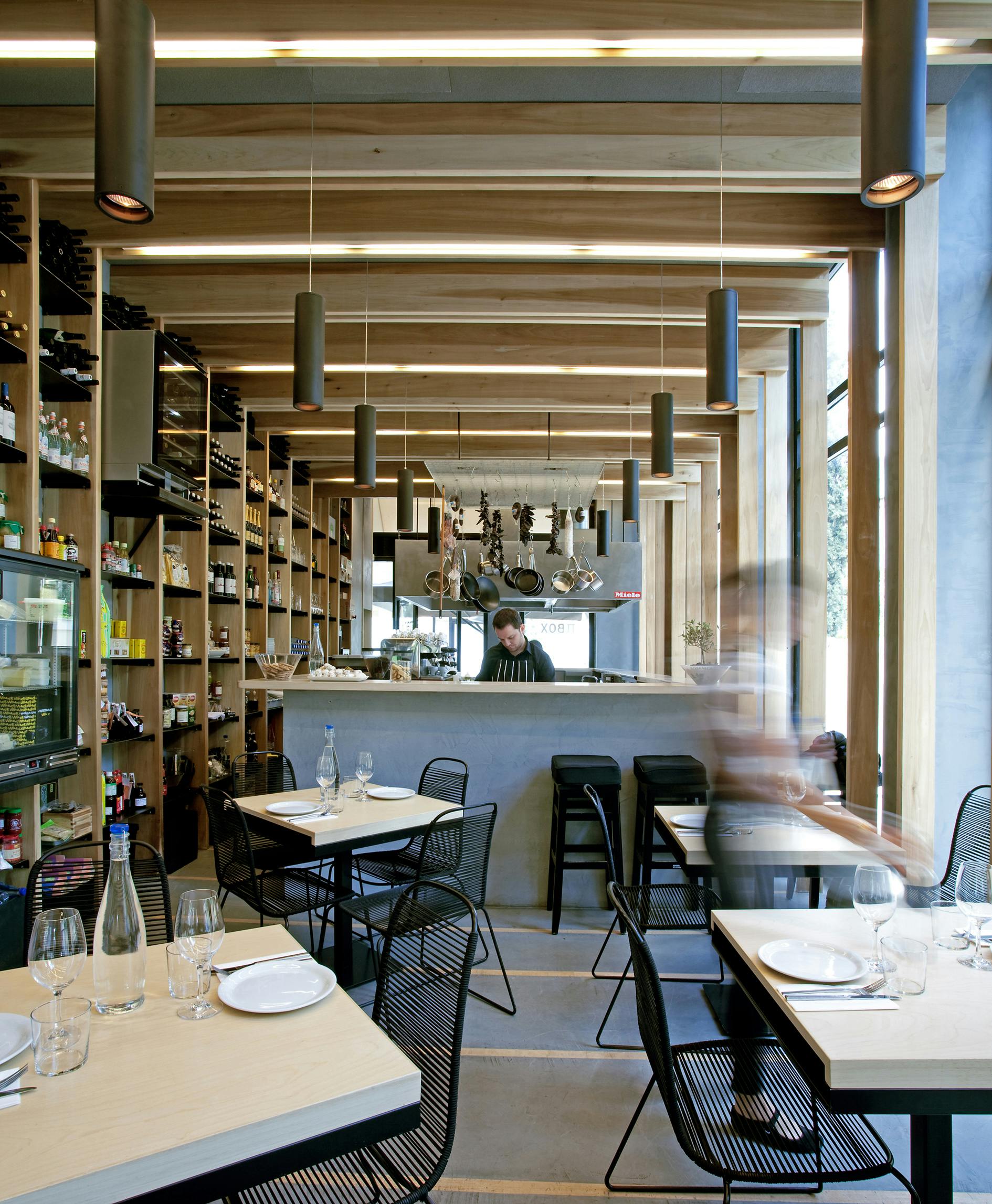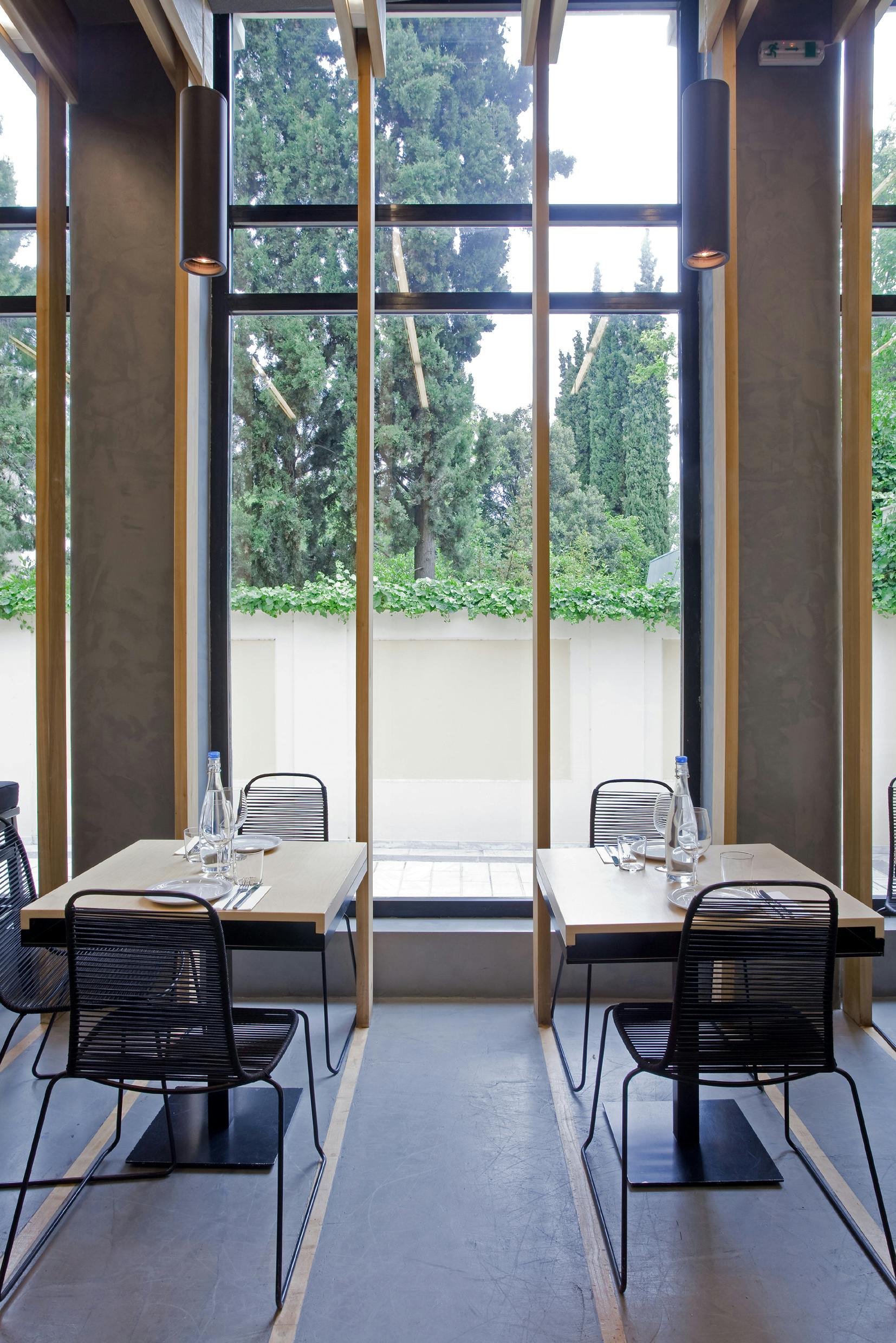 This small restaurant – delicatessen is situated in the centre of a suburban district of Athens, Kifisia.
It consists of a small longitudinal space made out of cement based resin stucco complemented by wooden frames.
The main dining area is 60m2 in size and the services are at the basement at another 60m2.
The proportions of this space give it the appearance of a large corridor. Parallel sections are formed every 60 cm by the wooden frames.
This consecutive layout, emphasizes the perspective, the prevailing and repetitive concept is that of a box inside box.
In the centre of the restaurant there is a cooking island, surrounded by a counter, which serves as an eating area as well.
The wooden frames are the supporting structure for the metal shelves upon the different products are displayed for the customers.
The walls, floor and ceiling are made of continuous, uninterrupted cement based resin stucco, which is only interrupted by the wooden frames. At the ceiling the lights are incorporated into the wooden frames.
Πρόκειται για ένα μικρό εστιατόριο – delicatessen που βρίσκεται σε ένα εμπορικό κέντρο των  προαστίων της Αττικής, στην Κηφισιά.
2010
Architectural Design : Kokkinou Maria, Kourkoulas Andreas
Assistant architect: Marianna Lizardou
Construction: Hyperion – Papatzanakis
Mechanical Engineer: MELCON ENGINEERING E.E.
Photographer: George Fakaros, Natalia Tsoukala
Total Surface : 110 sqm.
2010
Αρχιτεκτονικός Σχεδιασμός: Μαρία Κοκκίνου, Ανδρέας Κούρκουλας
Συνεργάτης  Αρχιτέκτονας:  Μαριάννα Λιζάρδου
Τεχνική Εταιρία Κατασκευής: Hyperion – Παπατζανάκης
Ηλεκτρομηχανολογική Μελέτη: MELCON ENGINEERING E.E.
Φωτογράφος: Γεώργιος Φάκαρος, Ναταλία Τσουκαλά
Επιφάνεια: 110 τ.μ.